[Cross-post from Simpleng Kaligayahan]
I haven't blogged about this before because I heard there were production problems and feared that it might not be aired after all. You know, kind of like wishing so hard for something that you're afraid you might jinx it if you mention it. But now I'll say it: I'm really really excited about the upcoming GMA-7 drama Amaya.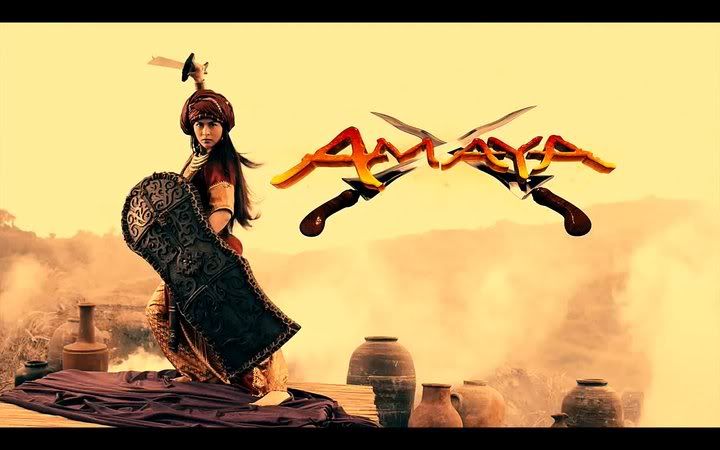 Why? You might ask. Hasn't Amaya been used as a name for a GMA-7 drama heroine before? [Yes, remember she of the banshee scream in
Atlantika
?] Doesn't GMA-7 regularly do fantasy dramas? What makes this one so special? What makes it an anticipated answer to a long-held wish?
Amaya is different because it's a historical drama. Think
The Legend
. Think
Jewel in the Palace
. Although Amaya is not going to be based on a specific historical person, so think
Sungkyunkwan Scandal
. For the first time, a Philippine television drama draws heavily upon Philippine history. For the first time, Philippine history and legend is depicted not just as
an adjunct to a quest set in modern times
, or
a past that has karmatic repercussions on the future
, but is the setting for the whole series. When I watch
Amaya
's first episode, scheduled on May 30 this year [crosses fingers], a long-held wish of mine will be fulfilled. I'm sure you will remember how many times I've already ranted here about the need to create more works based upon our own history and culture [as sageuks are for K-dramas, and I am a sageuk fan].
According to what I've read about it so far, the titular Amaya is a girl in precolonial Philippines. She was born a princess, but by a twist of fate was made a slave, and she will struggle to become a female warrior. What makes it special for me is that it is set in the Visayas, and that Amaya as a princess is a
binukot
. Way to go, Visayan history!
I shall try to recap
Amaya
when it airs, so that will be my next special project, even though I don't know how many episodes it will have, so stay tuned. :)